PLAYING NOW
SHALL I WAKE YOU
FROM YOUR SLEEP?
From the album
RED HERRINGS
by
DAVE DEIGHTON
Parsifal 1977
The Deighton Family is a folk ensemble from Yorkshire, England. The group is led by husband and wife Dave and Josie Deighton, and the five other members are their children, Maya, Arthur, Kathleen, Rosalie and Angelina. The Deighton Family's first album was released in 1987. Their second album, Acoustic Music to Suit Most Occasions, was named Record of the Year by NPR in the USA in 1989. A third full-length album was released in 1991.
From WIKIPEDIA-The Deighton Family.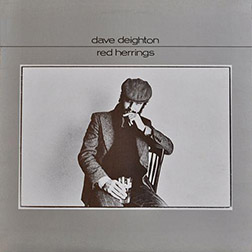 Click the link above to see a short video clip of Dave and Josie performing at a house concert in Belgium on 20th June, 2015.
Dave and Josie will be appearing at private house concerts and at a few select small venues in Northern California from mid-September through mid-October 2015
Please email here to enquire about promoting a house-concert or other appearance for this very likeable and entertaining duo.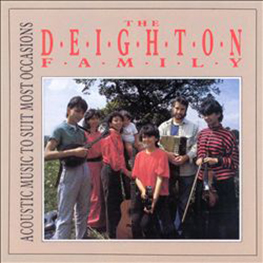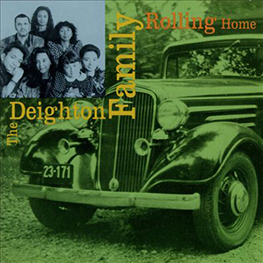 An eclectic range of music serves as the repertoire of the Yorkshire, England-based Deighton Family. Led by father Dave, who plays melodeon, harmonica, fiddle and guitar, and sings lead, and, mother Josie, who plays acoustic guitar and bodhran, the seven-piece group blends Cajun two-steps, bluegrass breakdowns, folk ballads, blues and roots rock & roll into their infectious, good-natured, sound. In a review of their second album, Acoustic Music to Suit Most Occasions, released in 1988 and named National Public Radio's "record of the year," The San Francisco Bay Guardian wrote, "no matter what mood has hold of you when you approach this album, the breezy, giddy, feeling will take over". CMJ took a similar view, writing, "From dad Dave to six-year-old Angelina, the Deightons play with an unaffected spirit and feeling that shine right through the processed cheese that poses for music most of us are used to hearing". In addition to Dave and Josie Deighton, the group features their five children, Maya (tin whistle, flute), Arthur (mandolin, electric guitar), Kathleen (fiddle), Rosalie (vocals, percussion, mandolin), and Angelina (boogie, percussion).